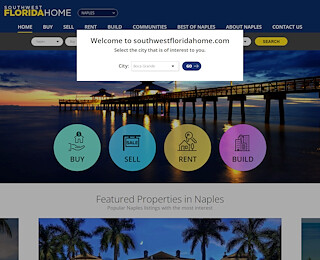 The Significance Of A Four Point Inspection In Bonita Springs Real Estate
Four-point inspection focuses on four major areas of the home. It focuses on the inspection of the following:
The condition of the roof The condition of the plumbing connection and fixtures The condition of the panels and electrical wiring The condition of the HVAC
The origin of this four point inspection lies among home insurance provider . When you purchase a home insurance policy, you will get an adequate reimbursement when your home is damaged by either fire or water or both. So before buying a home in Bonita Springs real estate, it is necessary to carry out the inspection.
In Bonita Springs real estate, it is believed that older homes are more prone to these types of damages and the four main areas are the commonest causes of both damages. Home insurance providers believe that when your home is over 15 years old, chances are that most of the units listed above will be close to the end of their lifespan. So, to avoid running into those liabilities, they ask for an inspection of those four main areas. If all of them are certified to be in good condition then, your insurance company will go ahead to sell the policy to you.
When it was launched, it was meant for only old homes. But over the years, some pretty new homes also encounter fire or water damages due to inappropriate connection, wrong installation or poor maintenance. So, whether your home is new or old, it has to undergo the four point inspection before you get a home insurance policy. It has become a standard requirement.
You can't blame insurance company. Several home owners are careless with these fittings. They don't believe in regular maintenance. It is until when their HVAC packs up or when their roof begins to leak that they will start looking for a quick fix.
Roof
Every part of the roof is checked to confirm if there is no hole or any weak part. The inspectors will ensure that the roof will not have any leakages in a long time before they certify that it is in good condition.
Plumbing connection and fixtures
Inspectors will confirm that all the pipes are still strong and there is not rusty or blockages in any of the pipes. They will also confirm that there is no leakage anywhere. So, the flow of water in the pipes is seamless.
Electrical wiring and panels
This is the most important part of the inspection because it causes fire more than the other three. It is possible to have water damage without fire damage but it is not possible to have fire damage without water damage because fire fighters will make use of water to extinguish the fire. The inspectors have to be sure that all the electrical connections are done correctly and there is no wrong connection anywhere. They also have to ensure that all the wires are well insulated.
HVAC
This is to ensure that your HVAC unit is well installed and in good condition.
In conclusion, this inspection is either all or none. You can only get a homeowners' insurance policy if all the four points are in good conditions. In Bonita Springs real estate market, when any inspector certifies that a home is in good condition, he must have checked the four major areas.
Bonita Springs Real Estate
We welcome your comments!