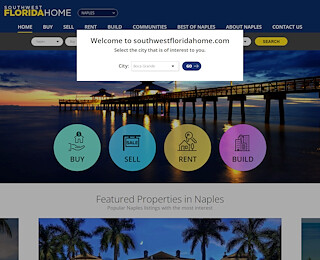 What To Consider Before You Buy A Home In Naples
There are several homes for sale in Naples and more homes are being built by real estate investors. However, all homes do not offer the same benefits and features. Apart from that, there are individual preferences. Most importantly, you need to consider your budget. So, to buy a home in Naples you need to consider the following factors
Location
To buy a home in Naples you need to consider the location of your prospective and the amenities in that community. Amenities available are usually factored into the cost homes.
How near or far is it to your place of work? How far is it to your kid's school? These are the questions you must ask. How near is your home to major roads, train stations and international airport? These are the things what you should consider first. You should not focus only on the apartment itself.
Crime rate
You don't want to buy a home that won't give you any peace of mind, do you? You need to choose a home in an area with a low crime rate. This is for your own security and safety and that of your children. This may not be a big issue in Naples as the crime rate in the city is relatively lower and security is higher.
Condition of the home
Not all homes are new. If you intend to buy a used home in Naples, you need to consider its condition. Is there are sign of mold growth? Has the house been damaged by water before? Is the roof in great condition? Whether your prospective apartment is either old or new, it is advisable to assess the condition of the house and the kind of fittings in the house. The catch here is that you check if the house is worth the price.
Remember to seek the assistance of a home inspection specialist. He will definitely discover an issue casual observers like you may never discover. Besides, some sellers can hide issues with the house for you because you may want to beat down the price further..
If the home is a new one, you need to find out if the lightings, appliances and fittings are energy efficient. All contemporary homes now come with highly efficient fittings irrespective of the design.
Carry out a four point inspection
If you can't inspect every part of the home, you must carry out a four point inspection. The four points to inspect are the roof, HVAC, plumbing connection and electrical wiring. This is very necessary as a little issue with any of the four points will lead to a drastic drop in the value of the home. Remember, home owners will try as much as possible to conceal any issue. This is why you should hire an expert for the inspection.
Proper insulation
Another feature to confirm before you pay for your apartment is a proper insulation. This is very important. Every home should be insulated properly so that it will keep the occupants warm in the night. This will lead to an encouraging drop in your energy bill. You will appreciate this more during the winter.
Buy Home Naples
We welcome your comments!