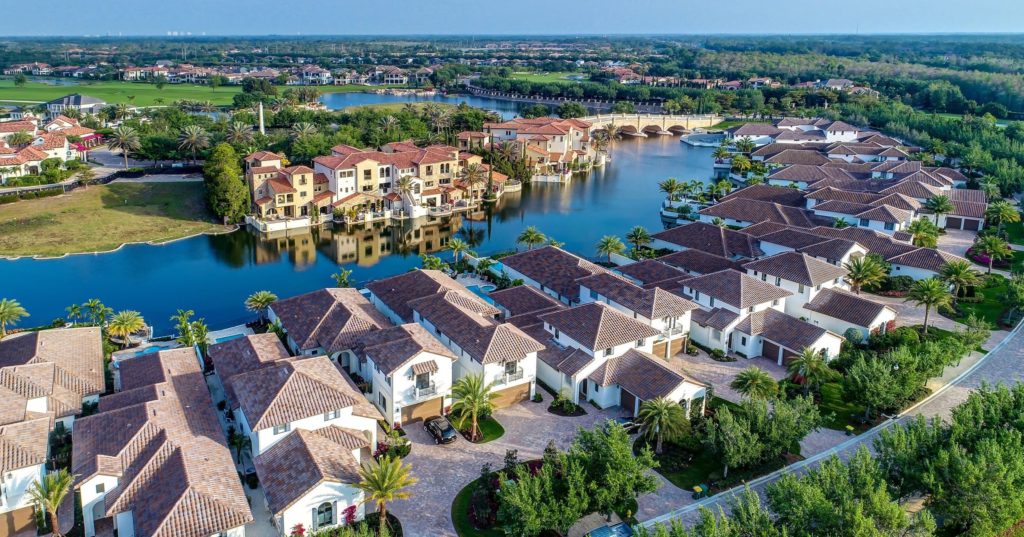 The city of Naples on the Gulf of Mexico in Southwest Florida is one of the most popular destinations in the world when it comes to high-end shopping and world-class golf courses, not to mention numerous fishing opportunities for all the avid fishermen out there. With plenty of stuff to offer to people of all generations, it really does not come as a surprise that Naples pulls in millions of tourists from all over the planet, a large number of which end up either buying a vacation home or moving there indefinitely.
There are quite a lot of beautiful communities in Naples, Florida, each of which has a unique personality and boasts of stunning real estate properties to invest in, but one of the best communities is definitely Talis Park. The atmosphere, scenery and the overall spirit of Talis Park is truly unrivalled and fills every single resident with relaxing and positive vibes that tend to be quite life-changing.
Therefore, if you are thinking about purchasing a new home in Naples, Florida, then you really shouldn't look any further than Talis Park. This remarkable community will definitely improve your life and give you a fresh idea of luxury living, so take a look at everything that is has to offer and why it is the most perfect Naples community to settle in.
The Gorgeous Gated Golf Community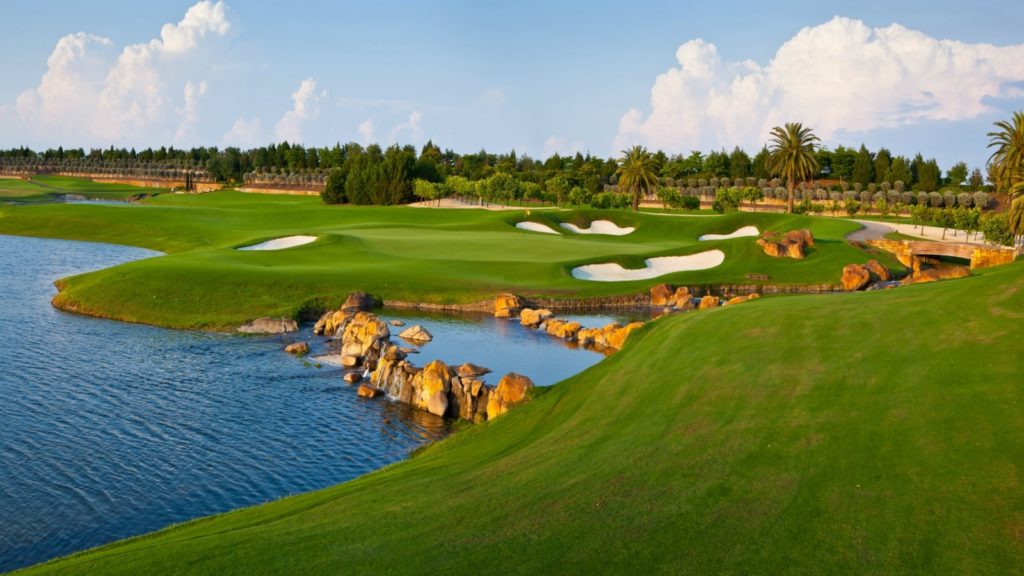 Talis Park is a gated golf community located in the northern part of the city of Naples, bordered on the north by Via Del Vasari Drive, on the south by Veterans Memorial Boulevard, on the east by Interstate 75, and on the west by Livingston Road.
The community of Talis Park is greatly influenced by European architecture, so you can find quite a lot of beautiful fountains, delightful botanical gardens, grand courtyards, amazing nature preserves, breathtaking waterways and fairways and so much more.
Every single Talis Park neighborhood is designed with the idea of living in a setting that resembles a village or a park, so they are very pedestrian-friendly and you can go by foot anywhere you desire. This makes Talis Park ideal for retirees, but also for anyone who wants to lead a quiet and comfortable life in complete and utter serenity.
Choosing Talis Park as a destination for your new home will certainly be like a dream come true, and you will definitely not want to leave ever again, as this amazing community has a unique and enthralling charm that will absolutely mesmerize you.
Fabulous Homes for Sale
Talis Park homes for sale are some of the finest luxury homes in the entire city of Naples. All of the properties in this community are mostly inspired by the Mediterranean and Caribbean culture and architecture, which makes them truly irresistible and exceptionally beautiful.
This Naples community is comprised of almost 300 residences, each of which is so stunning and eye-catching that you literally cannot resist stopping and marvelling at their beauty. If you go and visit it, you can be sure that you will definitely not resist buying a new home there.
Whether you want to buy a grand estate home, a resort-style condo, a coach home, a waterfront villa, or a penthouse-style condo, you can easily find it there, because Talis Park has it all. Although when one thinks of Talis Park, they think of incredible luxury, you can find many homes that are pretty affordable, so you don't need to burn a hole in your wallet in order to start living in this community.
Amazing Luxury Living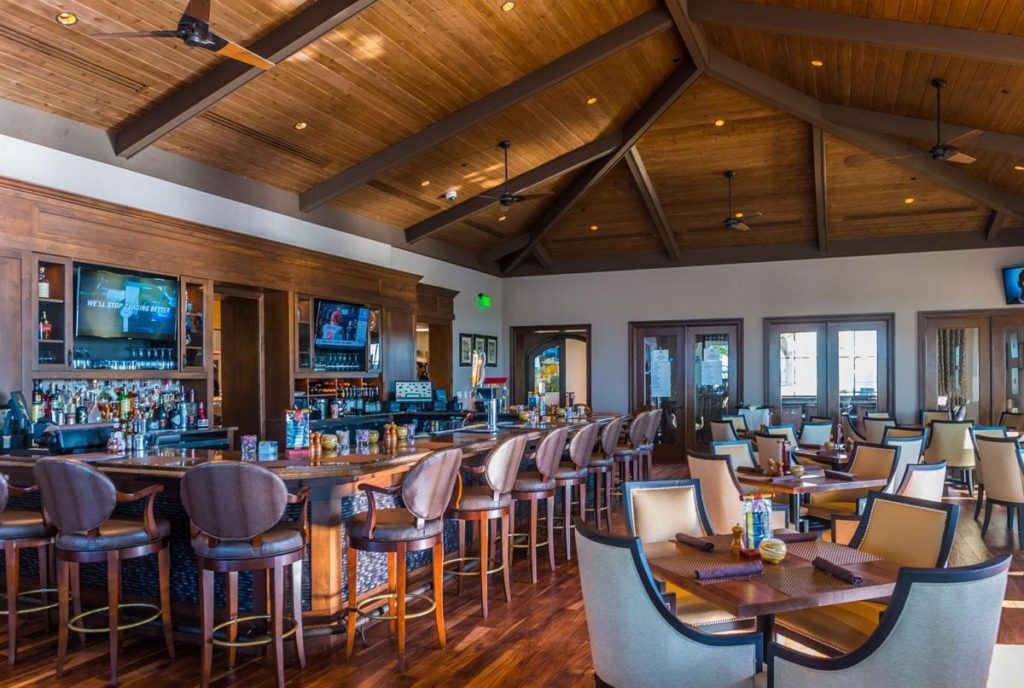 Talis Park in Naples offers some of the top quality amenities for luxury living at its finest. There are some amazing fitness facilities that you will absolutely love. Apart from the large community swimming pool, there is a luxurious day spa with exceptional staff and service, including a hot tub and sauna. Har-Tru tennis courts and bocce courts will also amaze you, as well as the Core Health Club that is open 24/7 and has excellent equipment and studios for Pilates and yoga.
Apart from enjoying sunny days at the beach, you can spend your days at the Talis Park Golf Club, which features one of the top golf courses in all of Florida that is considered the second best golf course in Naples. The 18-hole par-72 championship golf course is designed by Pete Dye and Greg Norman, and what makes it truly captivating is the Seadwarf Paspalum grass.
The Talis Park Golf Club is located in the heart of Talis Park and it is an exclusive club where only the residents of the community are invited to spend their time and enjoy the wonderful experience of the community lifestyle.
When it comes to the best places for dining in Talis Park, the Grand Loggia and Fiona's Café will exceed your every expectation. The community also offers various opportunities for upscale shopping, and you will find some of the best ones at the Waterside Shops, the Mercato Shopping Center, The Village on Venetian Bay and many other world-class shops and shopping malls.
Talis Park in Naples, Florida is really not something you would want to miss so, if you haven't already visited it, make sure you do it as soon as you can because, once you set foot in that perfect little paradise, you will realize that you have found the best place to settle in and live your life to the fullest. If you need some help with buying a home in Talis Park, don't hesitate to contact us and we will do everything in our power to help you find your dream home.